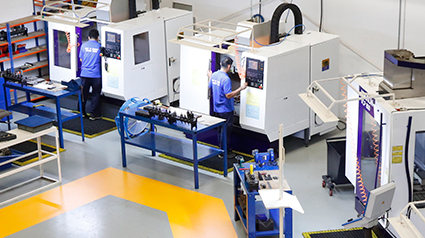 About the Mena Precision
MENA Precision Engineering Limited is a precision engineering business that has been supplying small to medium batch components for over 48 years.
We are a full-service precision engineering company offering Design, Production, Finishing and Assembly.
We manufacture spare-parts using different types of materials, including all grades of carbon steel, stainless steel and duplex steel.
We supply various sectors including Defence, Space, Aerospace, Instrumentation, Medical, Prototyping, Energy and Subsea especially where tight geometric tolerances are required. We are able to machine most materials from the very simplest of drawings to the most complex.
With the help of technical collaboration between its design experts and customers utilising latest technologies, MENA Precision provides quality solutions, whether a replica of the OEM's design, or even a modification of the original design to meet performance improvements. MENA Precision aims to produce high-quality industrial spare parts and critical machine components, providing its clients with precision and reliability.
We drive quality through the whole process from start to finish. The combination of 'in process' and 'final' inspection ensures that the product is manufactured to the customer's specification.
Our standard delivery time for most work is 4 – 6 weeks from receipt of order and in some cases 1 week is possible.
We are based in the Hidd Industrial Area.